Casper
£

50.00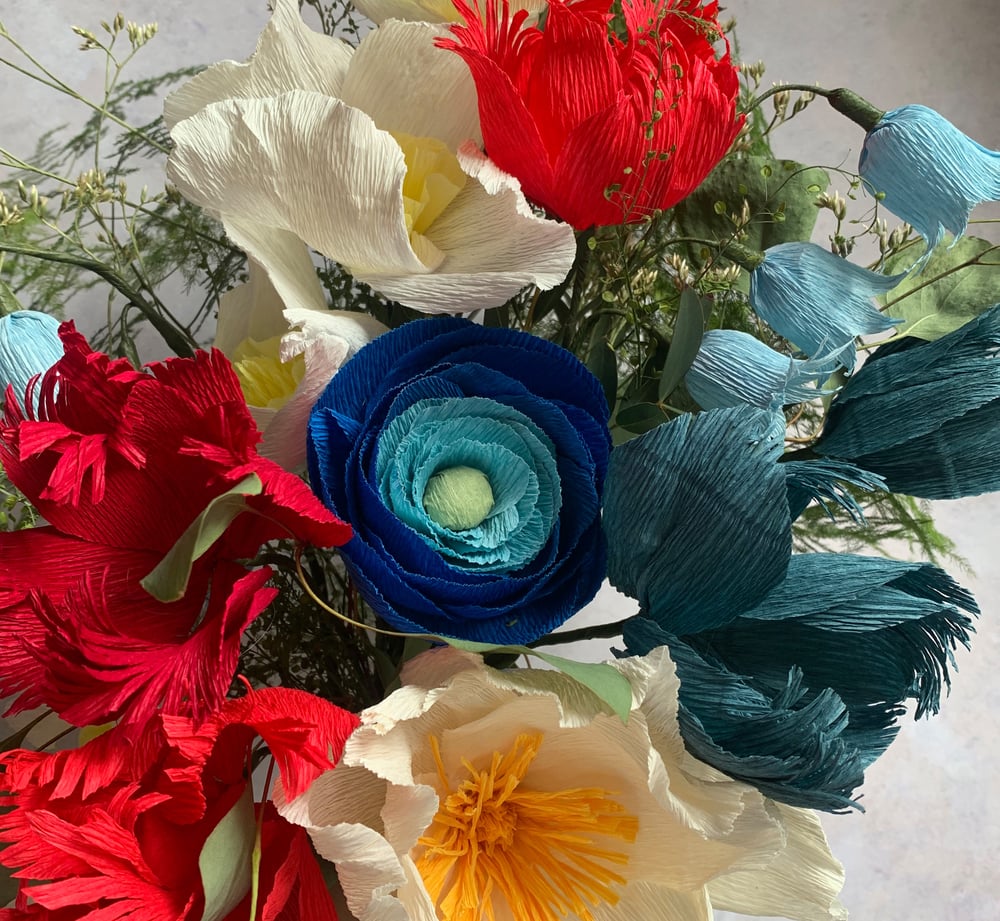 Orders will be sent out within 10 days, for urgent orders, please email [email protected]
Our new 2022 collection is inspired by our dearest and closest friends, celebrating their achievements, milestones, and wonderful personalities.
Each bouquet truly speaks to each of their unique character and sense of style; we hope these special bundles will always remind your loved ones about their special day too!
CASPER is one-of-a-kind. 
A vibrant queen whose fierce, devil-may-care, larger-than-life energy can be felt from even a galaxy far away! 
The bouquet consists of a mixture of (1) bright red parrot tulips — they are showy, elegant, and romantic; (2) blue ranunculi will protect you with their charming evil-eye look, which can protect you from bad luck or evil spirits; and (3) tree poppies symbolizing everlasting love.
Choose between 8, 12, or 20 flowers.
The product image is a 12-flower bouquet,
12 Flowers - 1 Ranunculus, 2 Poppies, 3 Rock rose, 2 Bluebell, and 4 Parrot tulip
Paper flowers and foliages will vary slightly, due to the handmade nature of each piece.
Share